Welcome to PromotionsPlus by ADvantage.
Get more for less at PromotionsPlus - we are all about providing you with a printed promotional items and apparel, that you will get you noticed! We have the experience and expertise to make your promotional products get you the results you are looking for. We will deliver your goods on time and within budget every time.
We offer 1-5 days turnaround on all in-stock items.
So give us a call - you'll be glad you did. Tel: 1-345-949-1920 and speak to one of our friendly team.
Featured Item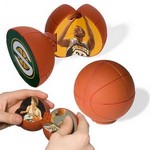 SourceAbroad® Multi-Messenger Basketbal...
A unique promotional giveaway for sports teams or any sport related companies. 2 3/4" Diameter
US$4.65 - US$8.98
Signature Showrooms